Removing the nerve and disinfecting the tooth canal then filling the tooth from the bottom of the root up. This is used to treat infection.
Prices start from:
Incisors / Canines: £353.13
Pre-Molars: £423.75
Molars: £518.52
A root canal is a treatment used to repair and save a tooth that is badly decayed or becomes infected. During a root canal procedure, the nerve and pulp are removed and the inside of the tooth is cleaned and sealed. Without treatment, the tissue surrounding the tooth will become infected and abscesses may form.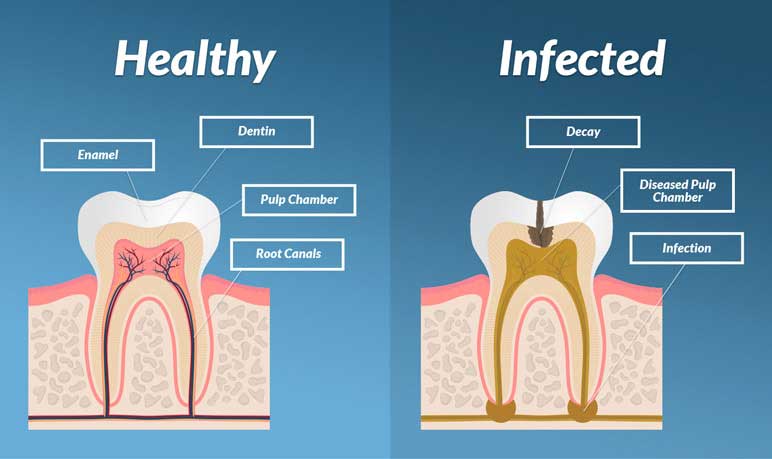 Root canal re-treatment  - additional £175 added on the standard fees.
We reserve the right to take half of the fees for the work carried out should we be unable to locate any canals in a tooth due to calcification inside the tooth's canal